My Making of Harry Potter Tour Experience
This article was originally written in April 2013 and published on the now-defunct pottersplace.org.uk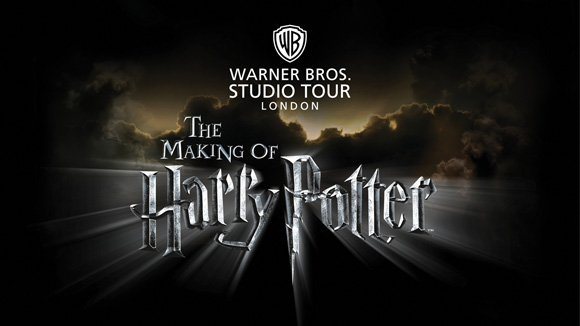 So I finally made it to the Warner Bros. Studio Tour recently and thoughts I would share my experience.
Booking Your Place and Getting There
I was lucky in that someone bought me tickets as a present. Lovely as this was, you can't book your slot online like you can if you're buying tickets for yourself, you have to phone up. On the plus side, their phone lines are open ridiculous hours, so you should be able to find time when they're open no matter what your schedule (and probably at an odd hour to avoid a queue). Make sure you book WAY in advance. To give you an idea, we booked six weeks in advance and the first time I could get, on a Sunday, not in the holidays, was 16:30. Bearing in mind they recommend you allow at least three hours to do the tour, it meant getting back quite late. The latest you can book is 18:30 though. We drove up from the south and found the signs on the M25 with no problem. Contrary to the instructions in my pack though, it took us off at Junction 19 (it does say this on the website to be fair). Then it's just a short drive to their car park (hard to miss) and there was plenty of parking (when we got there at least), with attendants to show you to a space. You'll need to show your tickets (or online confirmation) before they let you in though.
Site Facilities
As you'd expect, there are toilets on site, along with a fast-food type restaurant, a Starbucks and the gift shop (which you can't avoid as you come out through it). Mid-way through the tour, on the backlot, you'll also find a small snack shop next to the Butterbeer stand. There's also a cloakroom to leave your things if you wish (though they won't stop you taking them in).
Waiting for Your Slot
When you book you'll be allotted a 30 minute window in which you can queue to go in, you must not miss it. For that reason they recommend you arrive well in advance. There's a separate desk for any extras you need to collect (Digital Guides, Souvenir Guidebooks) so go get them before you join the main queue. When you time arrives you'll be allowed to join what looks like the an airport check-in line, and which will probably be quite long. It took us about 30 minutes just to actually get into the tour and it didn't look that busy. We arrived about 45 minutes early and had a wander around the gift shop, not to buy anything, but just to have a nose and marvel at the prices.
The Tour
I'll try and avoid spoilers, though most of what is there is on their website. We joined the initial queue at 16:30 on the dot and walked out the other end at 19:30, and we weren't going slow, only stopping briefly in the backlot (it was too cold), so allow plenty of time (I'd probably think more like four hours if you have kids, want to sit down occasionally and fancy a go on some of the interactive parts, which we skipped). You start with a guide, who sounded like any I've seen in the established US theme parks I've been to (i.e. professional and entirely too cheery).  Then you're quickly let loose on your own so can progress at your own pace.  It's divided over two hangers, with the backlot in the middle. The first half is largely sets, costumes and props, while the second half delves a bit more into the making (creature workshop, animatronics, set design), with some of the bigger props (and photo opportunities) in the backlot. There are plenty of benches around the place to sit down because you'll pack in a fair bit of walking (so wear comfortable shoes), but you can go as fast or as slow as you like. The backlot is outside, but large parts are covered, so you won't get wet walking between the two if you decide to check your coat. There's also plenty of tables and chairs so, if you aren't visiting when there's snow everywhere like we did, it would be a nice place to sit, rest, feed the kids (there are toilets at various points too), etc. It's also the place to buy Butterbeer. One of only two places in the world. Again, expensive for what it is but I liked it. There is a snack stand, but if you're taking along the whole family and are on a budget, I'd suggest taking your own food in (I didn't see the prices, but I'm guessing they're as expensive as everything else). Where the first hanger you can wander back and forth and it doesn't really matter which order you do things in, the second part is more linear, more a path that leads you to the end.
The Digital Guide
One 'extra' you can add is a Digital Guide. This comes in the form of an iPod Touch (in a case) and some headphones and at each stop on the tour you can click the relevant number to get an audio description read by Tom Felton (Draco) as well as any number of additional videos, production images, blueprints, etc. In some areas it did add to the information on the generally comprehensive information boards, but we didn't rush and when you've got written information, videos as part of the display and then four or more on the Digital Guide we did find it a bit overwhelming. I don't think you'd have missed out without it and I certainly skipped a number of features (blueprints?).
The Gift Shop
It's huge and the tour ends at it, so you can't avoid it, but you may want to keep the kids from getting too excited or you're liable to be out a lot of money. We had plenty of fun trying to guess just how expensive each item was. Standard school robe: £75. Plastic replica wand: £25. Replica of Hermione's prom dress: £240. Replica of Dumbledore's robes: £495.  I heard a lady in one of the queues exclaim '£17 for two chocolates' as she carried a pair of chocolate wands. Not entirely sure why they need to try and fleece you for quite so much, but at least you're now aware in advance.
My Favourite Bits
Spoilers below. So which bits did I enjoy the most? Well, to be honest, the first half was fine, but didn't really get me excited, though it's great to see some of the more impressive sets (the Ministry of Magic, Dumbledore's office and the potions classroom, for example). I am a bit of a typography nut, so looking over all the flyers, papers, products and packaging in that display was nice. I thought the videos in the creature workshop were going to be my favourite part, which star Warwick Davies and were good fun. The award of best bit has to go to Diagon Alley though. I love the set design in the movies and it's wonderful to walk through such a vast space and be transported into the Potterverse.
Conclusion
It's not the cheapest day out, but you probably could get a whole day out of it if you wished and it was magical, certainly for anyone who is a fan of the books or the films. Even if you're not it does provide an insight into what it takes to make a big motion picture, the veritable peak behind the curtain. The Butterbeer was worth a go too, even if it was overpriced. It was certainly enjoyable (and exclusive). I'm surprised more films don't do similar things (I've seen a Lord of the Rings one that was smaller, but similar) judging by the number of people there and just how good it was.